Over the past two years, neutrals are all the rage in the world of wedding trends. We're seeing neutral color palettes, bridesmaid dresses, centerpieces, table linens, invitations, and, of course, neutral bridal bouquets. What falls in the neutral category as far as flowers are concerned? Shades of white, ivory, taupe, champagne, blush, nude, and gray. It seems that all the floral designers in the world are after the same flower varieties as there are only so many options in some of these neutral tones! Probably 90% of the bridal bouquets we designed in the past two years are comprised of either all white/ivory flowers, or pops/a mixture of one or more neutral shades. The amount of greenery varies as each bride has their own taste in greenery usage, but that's an entire other blog post!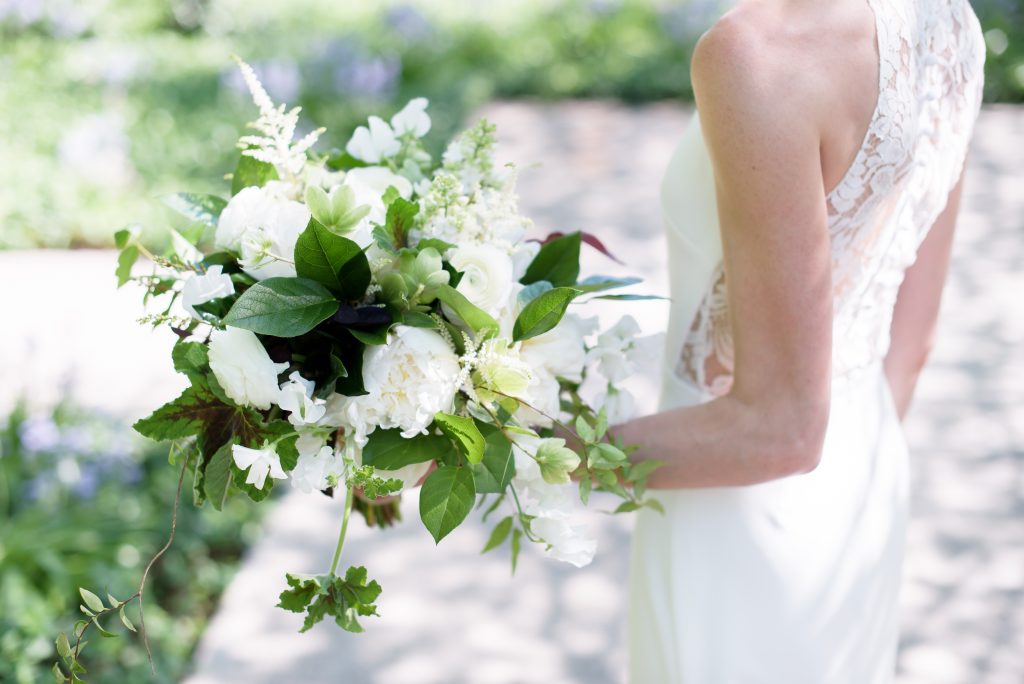 The Classic White Bridal Bouquet
Many brides envision themselves carrying a bouquet of flowers in shades only of white and ivory. This look is classic, timeless, and will blend in photos while complimenting the overall look. Mixing in greenery will allow the crisp white palette to pop as well as give the bouquet some movement. Other brides prefer a bouquet of only flowers (no greenery) for a full and fluffy look that will make a luxe statement. Check out some timeless white bridal bouquets designed by Avant Gardenia: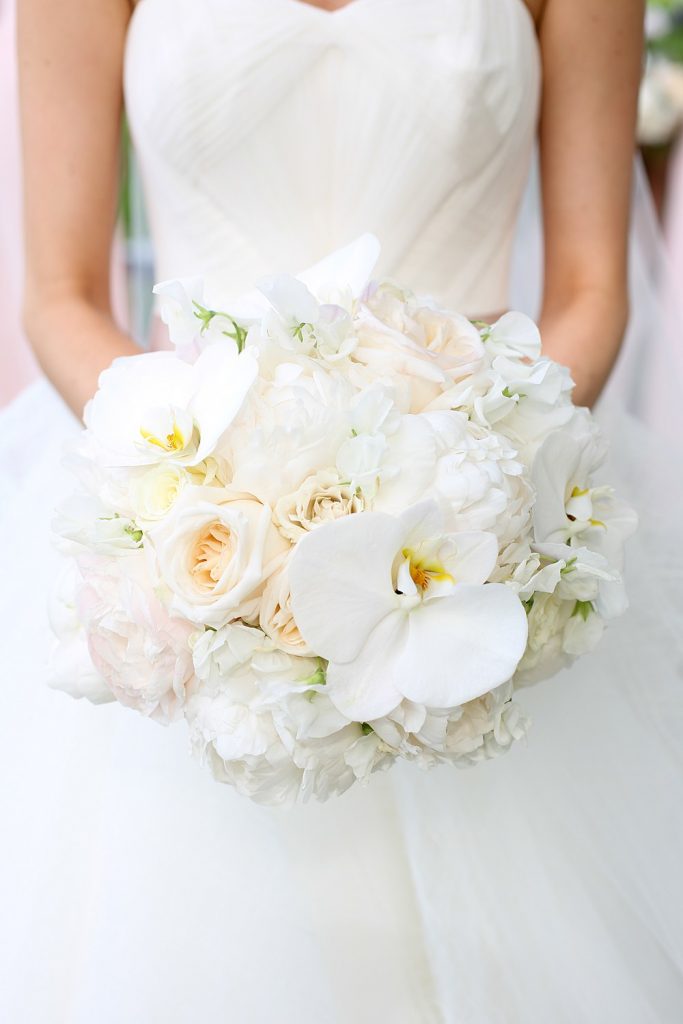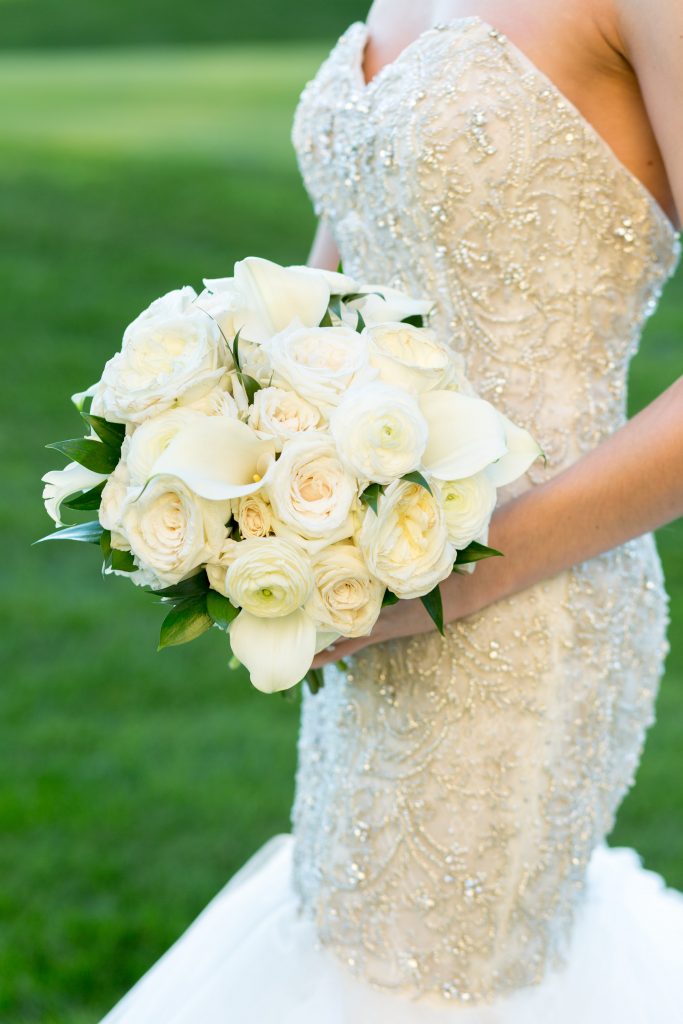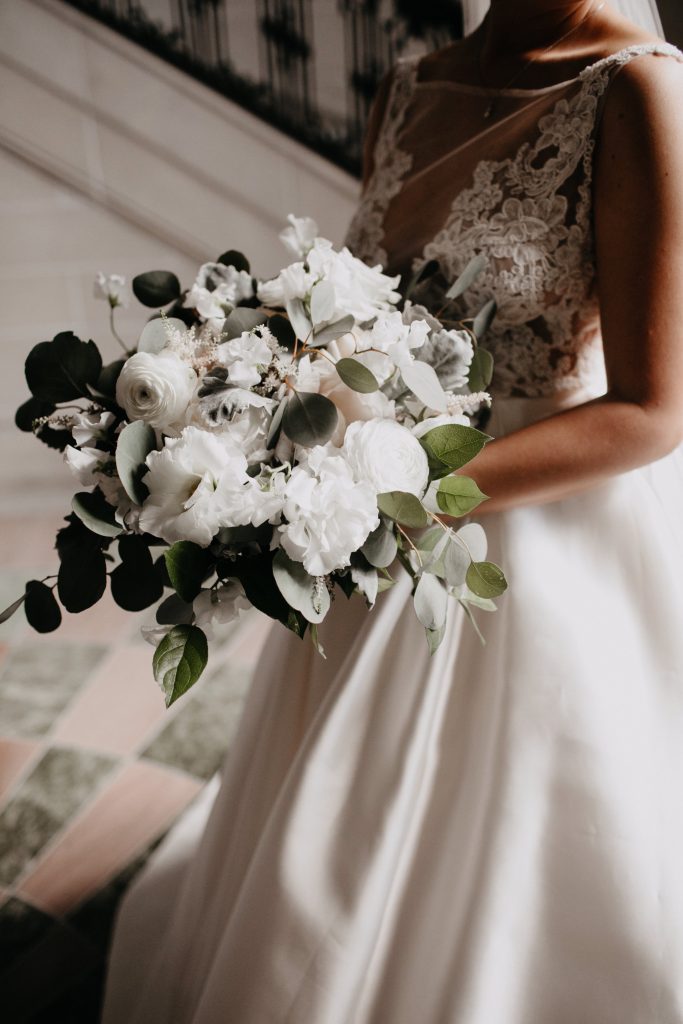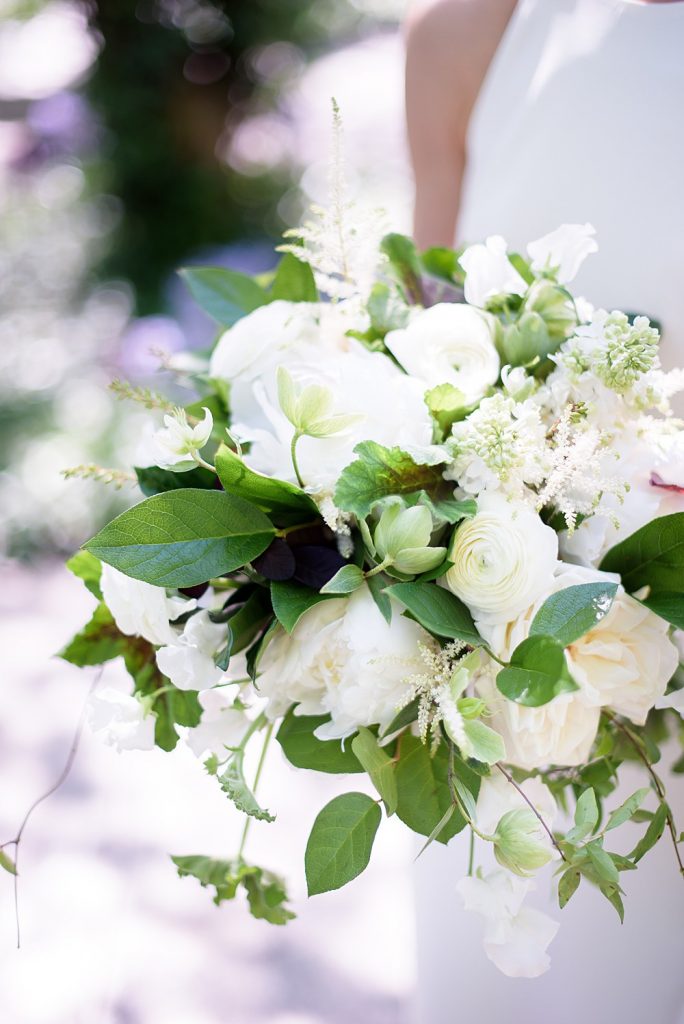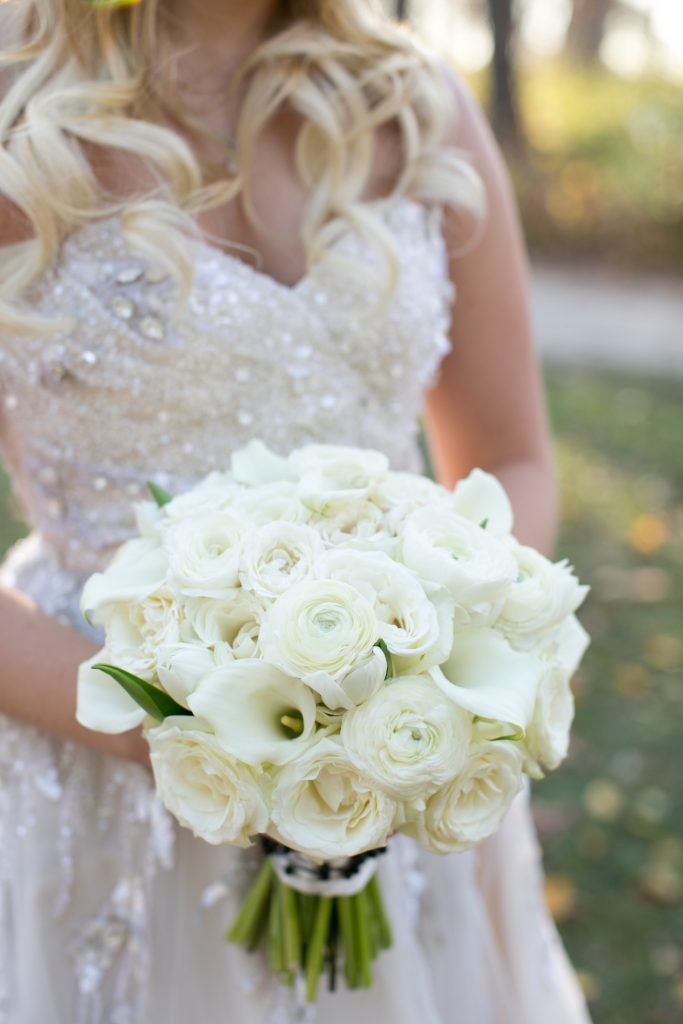 What About a Pop of Blush?
Small pops of a neutral blush or nude go a long way. This seemingly subtle addition adds so much depth and character to a bridal bouquet. Of course, the amount of greenery can vary according to taste, and many bouquets are beautiful without any greenery at all (like Terri's bouquet of ALL white and blush peonies pictured below!). Below are some bouquets designed by Avant Gardenia that are mostly white bouquets with pops of blush: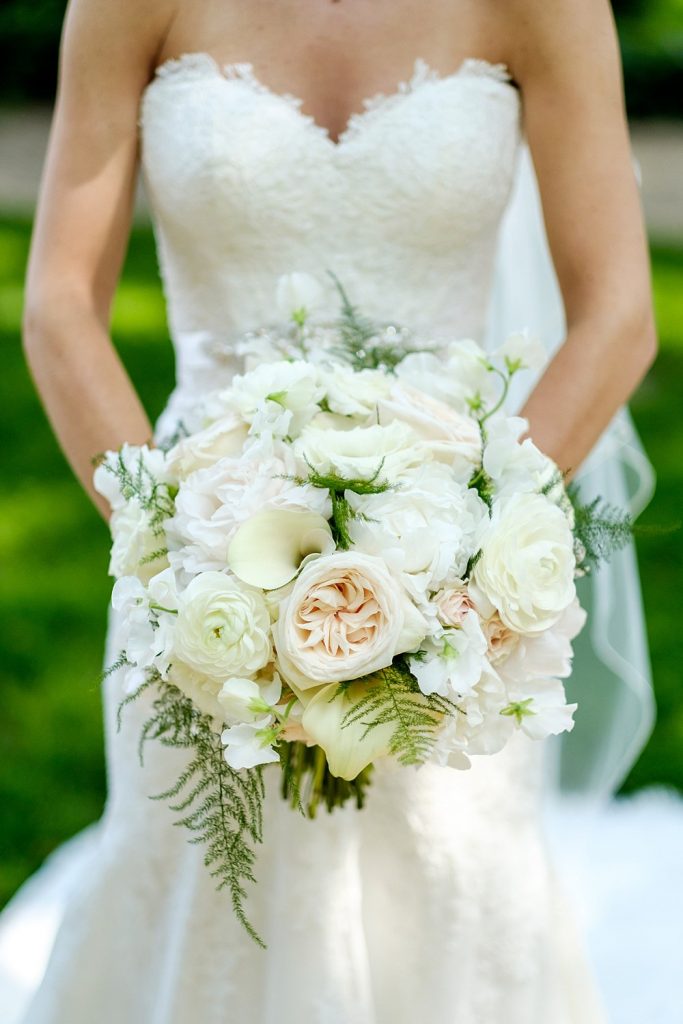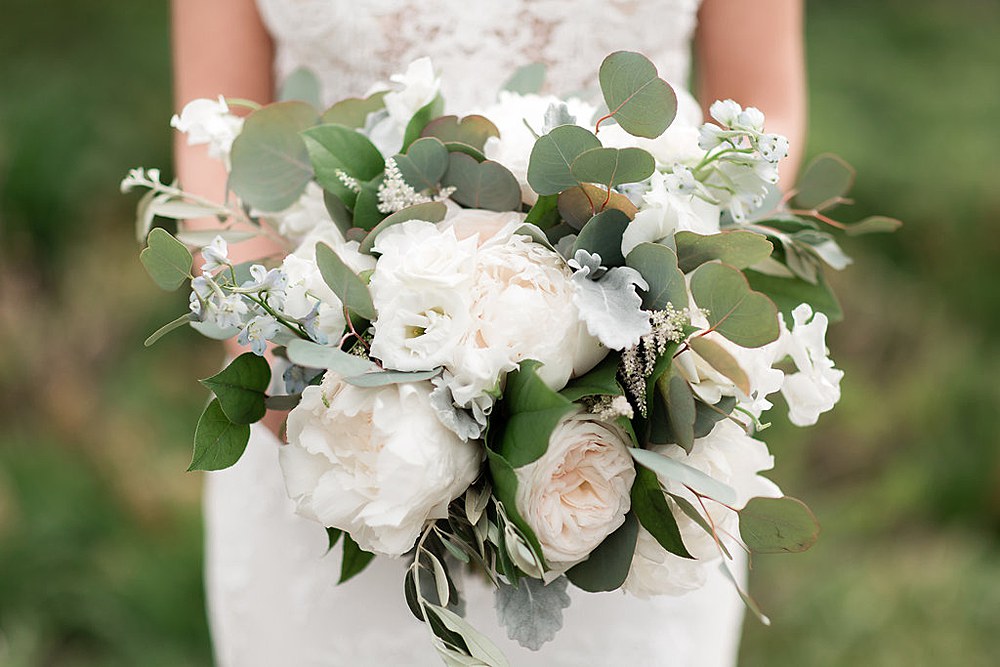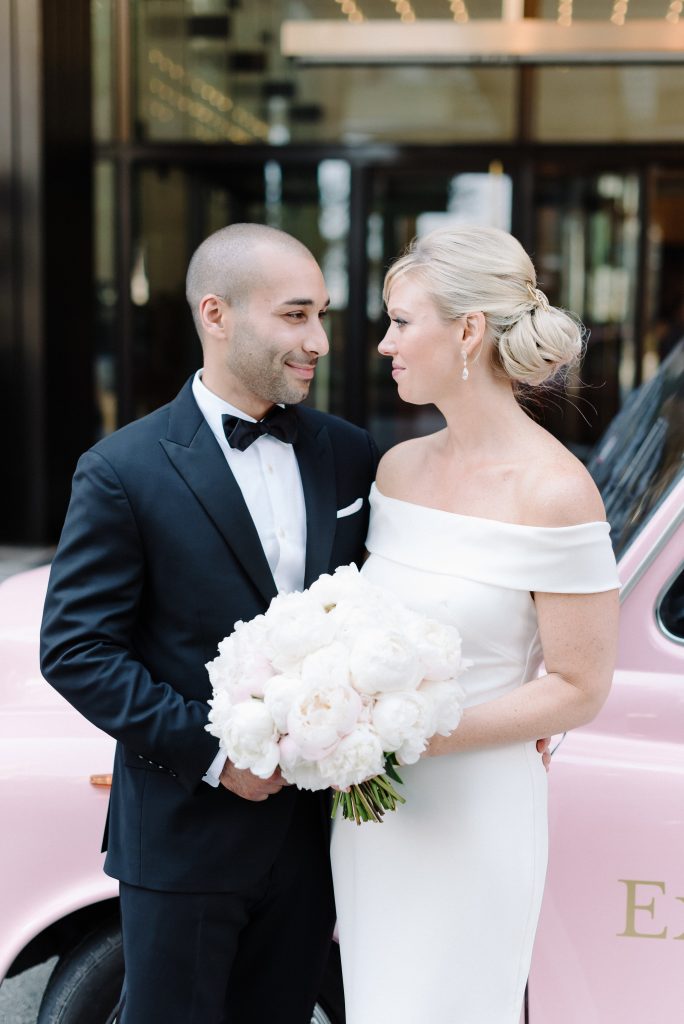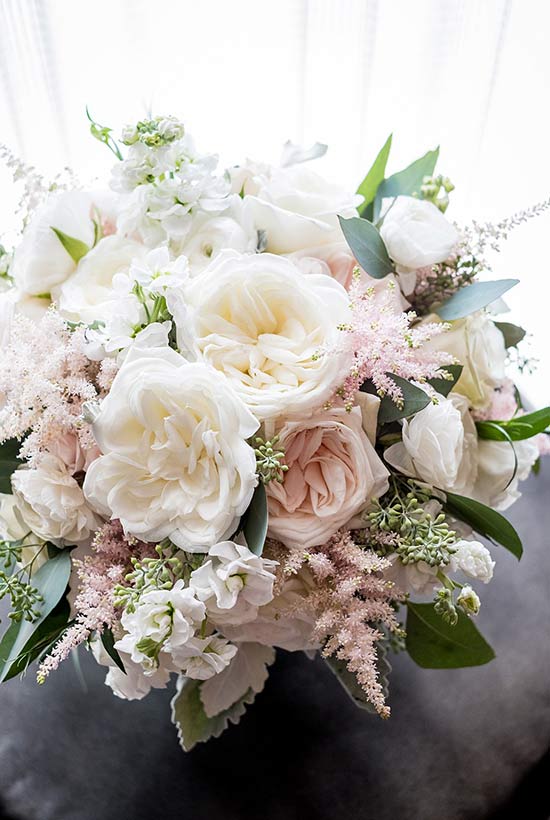 Bridal Bouquets with a Mixture of Neutral Tones
As previously noted, neutral flower shades generally consist of white, ivory, taupe, champagne, blush, nude, and gray. Sometimes even a shade of very faint yellow can be used as a neutral, too. A mixture of any of these hues is sure to have depth and character… and let's be honest, who won't be blown away by soft gray roses?!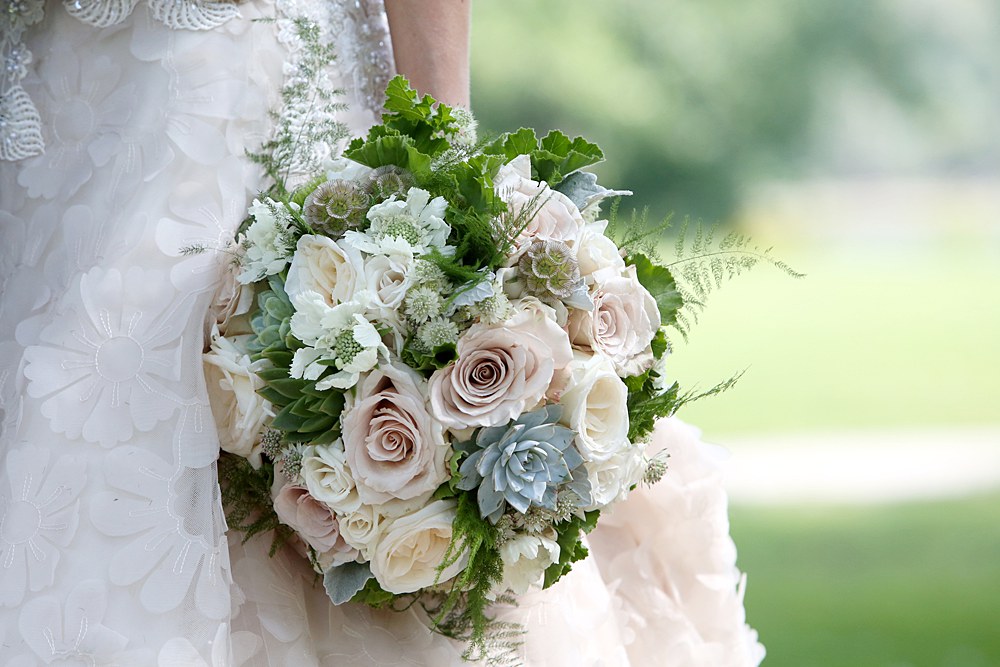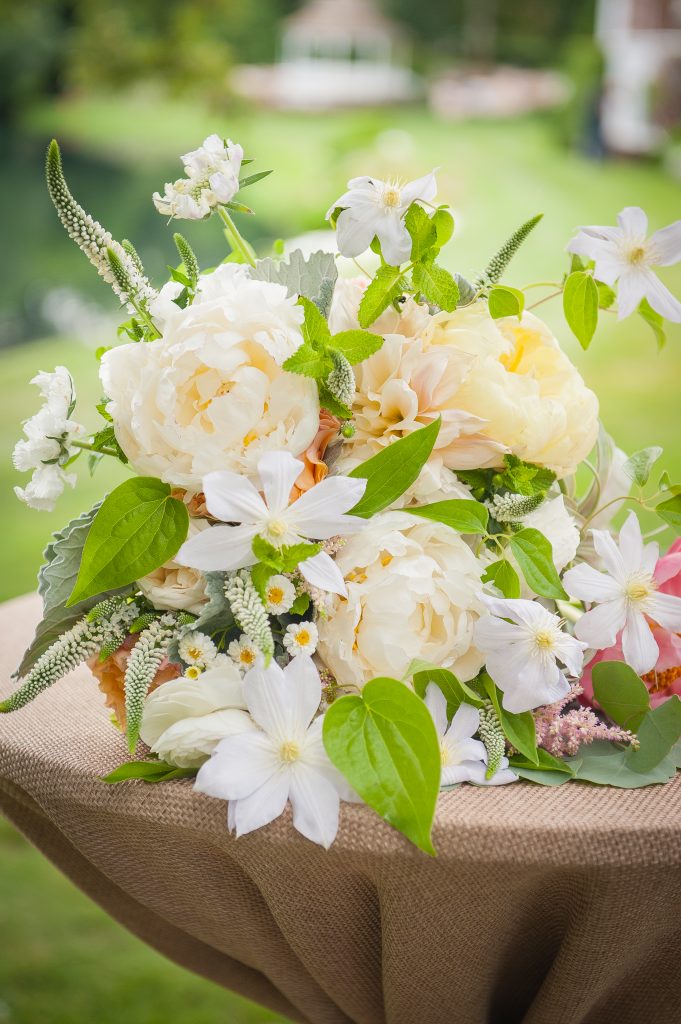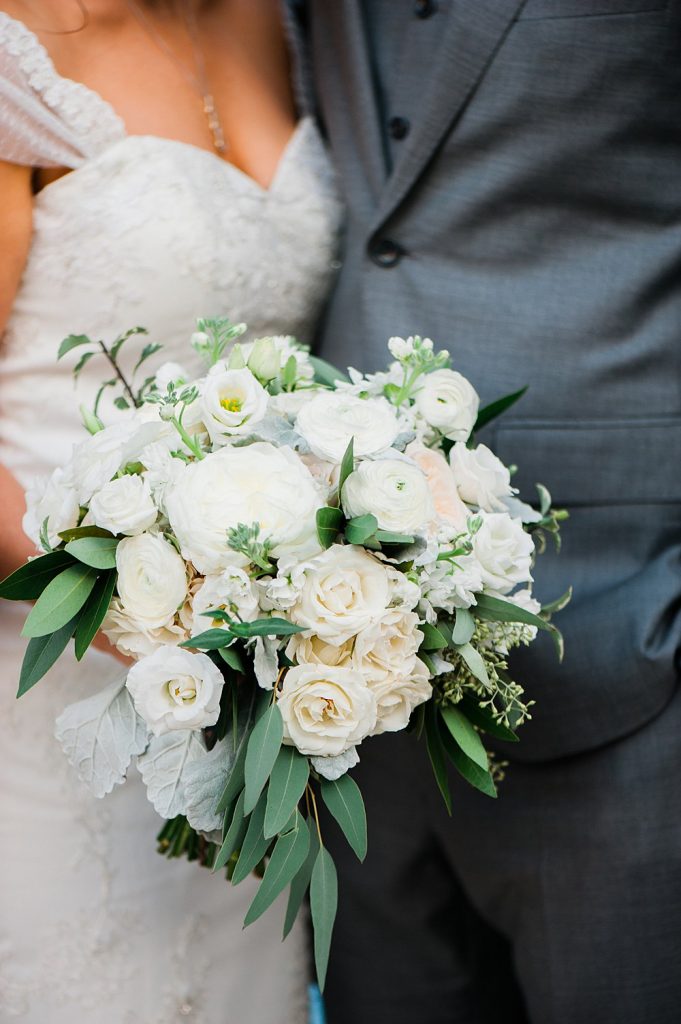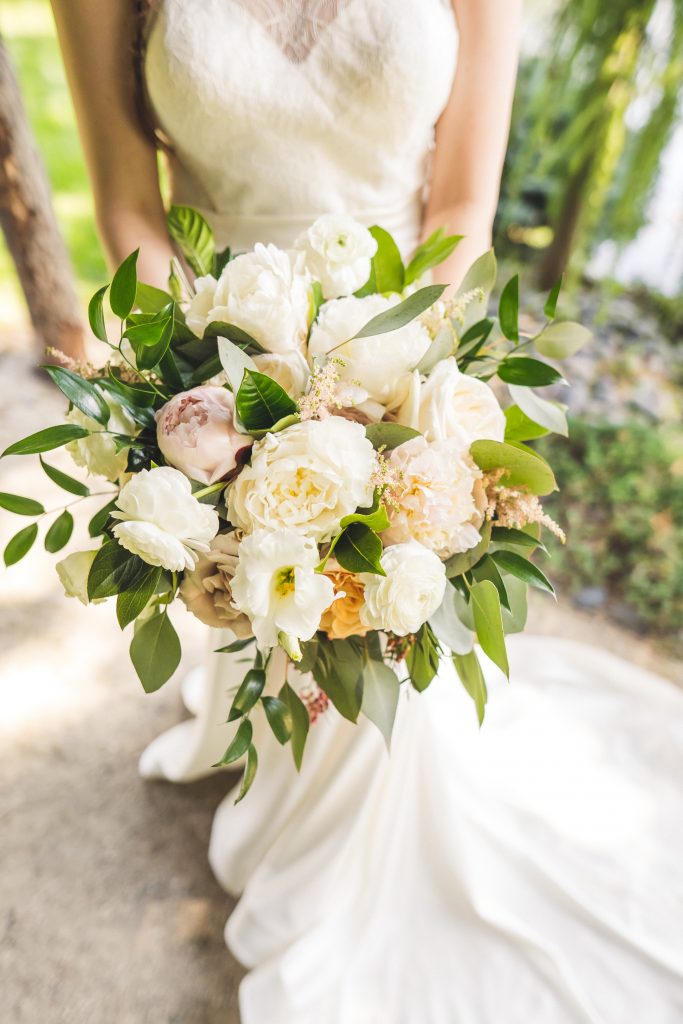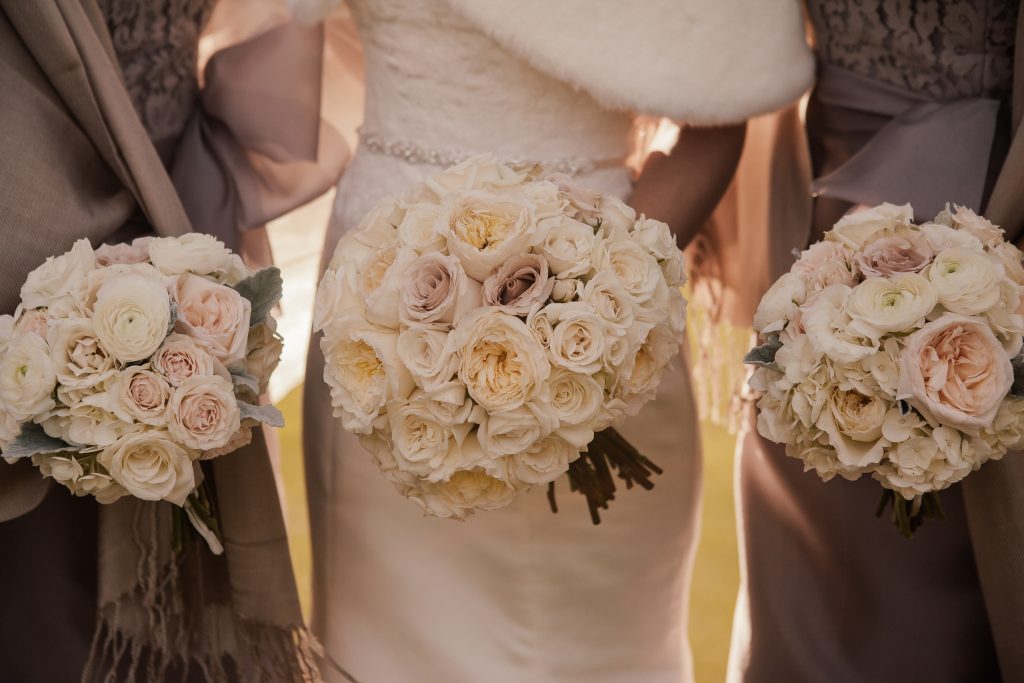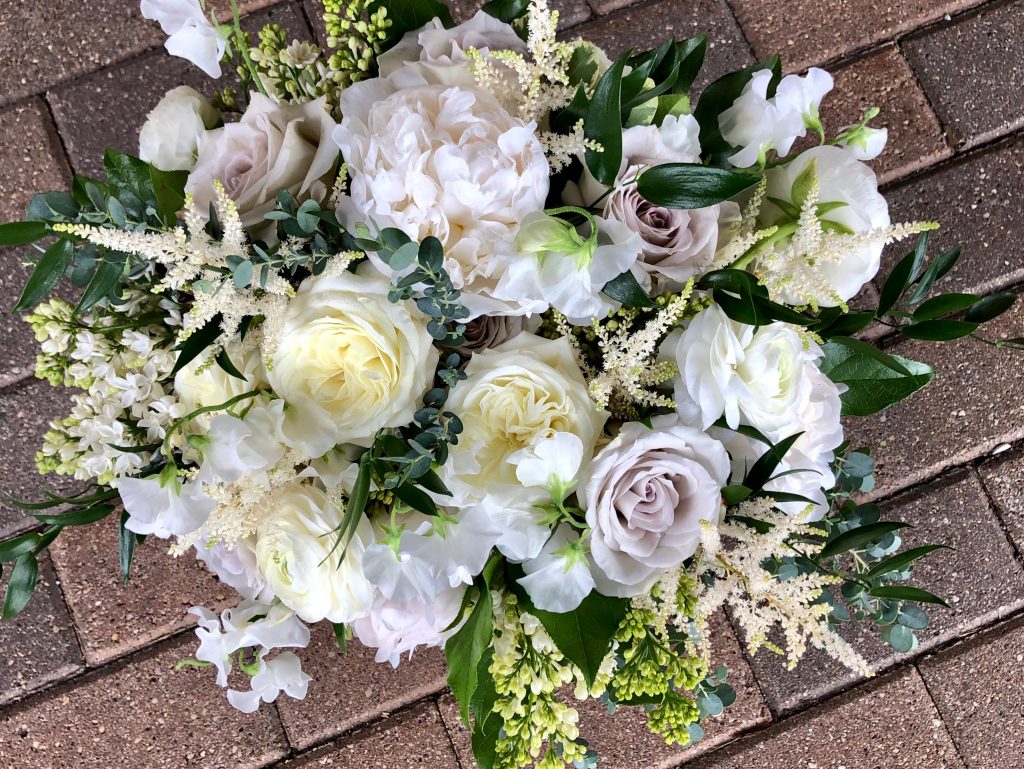 Here's hoping this provided you with a little inspiration. When choosing the look of your bridal bouquet, consider your color palette, consider your dress, and most importantly, consider how you want your photos to look! Happy planning!