Full Service Floral & Event Design in Chicago and the Suburbs
Our clients enjoy a white glove design service. Aside from creating spectacular bouquets, stunning ceremony and reception flowers, and breathtaking floral installations, we always look at the big picture and offer our suggestions and services for enhancing the look of the event. Our design capabilities extend beyond florals. Avant Gardenia offers many other layers of décor to upgrade your overall design including, but not limited to: linens, chargers, chairs, lighting, fabric, custom dance floor covers, decorative bars & stage fronts, and lounge furniture. When curating all of the perfect details, we are sure to consider your venue's scale, existing décor, and style so the overall look is perfectly cohesive and dripping with style and sophistication. Because of our big picture approach, the value that Avant Gardenia provides our clients is unmatched.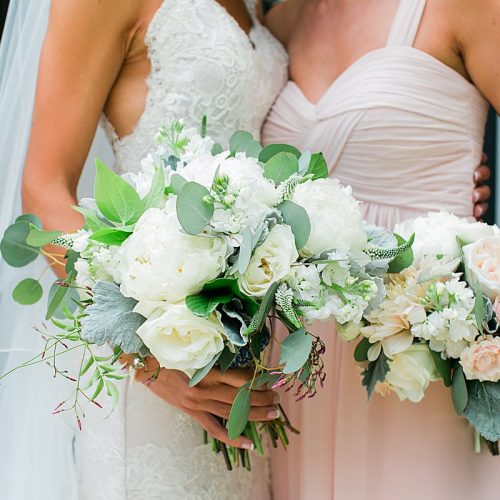 Wedding Bouquets
& Personal Flowers
Your personal flowers are important accessories. They'll be seen in most photos- accenting attire, translating style, and representing your chosen color palette. Avant Gardenia understands the importance and is always discerning when it comes to the design. We carefully choose blooms and foliage in the perfect shades and textures in order to showcase your individual style and aesthetic. Every detail and hue matters.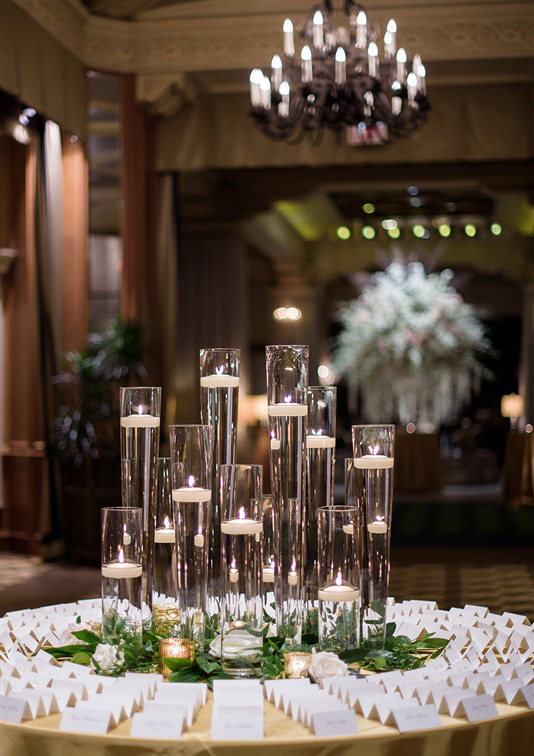 Wedding Ceremony
& Reception Décor
What is the goal for the mood and aesthetic of your event? What kind of experience do you want to create for your guests? We will first define and understand this and then backwards plan so all details are purposeful and impactful. The outcome is sure to be everything you've always wanted and more.
Avant Gardenia also creates show-stopping floral installations. Whether it's suspending an abundance of floral and greenery high above a dance floor, or placing hundreds of mixed blooms to artfully climb the trunk of a massive tree, or building a breathtaking ceremony backdrop… if you can dream it, we will work our magic to make it come true.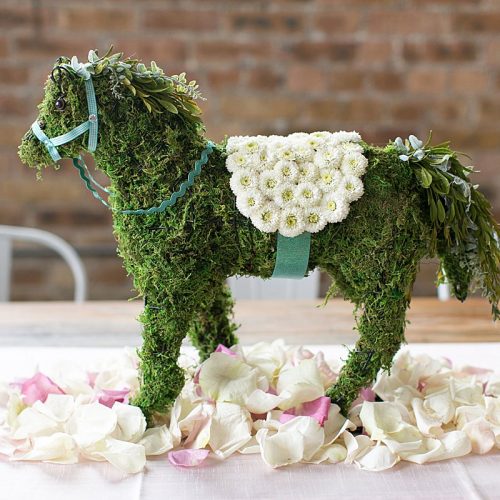 Corporate & Social Event Décor
Specializing in weddings seems to be our thing, but we truly love beautifying all types of events! Avant Gardenia also designs creative and personalized floral and décor for corporate and social events such as Mitzvahs, showers, birthday parties, and holiday events. We are well versed in creating thoughtful floral designs to aid in branding for corporate functions and grand openings, and we've designed exquisite décor for many corporate celebrations. (Please inquire, as our wedding minimum order amount typically does not apply to social events.)
Additional Event Décor Details
"After getting minimal attention and lackluster ideas from one of the big name design companies in Chicago, our wedding planner, Cindy Shanholtz (Effortless Events), recommended Avant Gardenia for our wedding at The Langham Chicago in June 2018. From the moment I met Jenna, the owner, I knew we had found a fit. She came very well prepared to our meeting, asked the right questions, and had a ton of awesome ideas and photos. We had a second appointment with her 3 months before the wedding in which she set up centerpieces and table decor at her studio in St. Charles. She was very receptive to questions, ideas, and tweaks I made during this process. Not once did I feel bad saying that I didn't like something, and she was always happy to work within our budget and solve for what would look good but was also affordable for us. Highly recommend Jenna and her team."
Frequently Asked Questions
We welcome you to directly reach out about your event by completing the contact form on our 'Inquire' page. For your convenience, we have listed some typical questions and answers here:
Is there a minimum amount required to book?
In order to maintain the caliber of product and design that Avant Gardenia provides, investments for full service weddings begin at $5000 for suburban weddings and $10,000 for Chicago weddings.
Can you explain your pricing?
We believe each wedding should be treated as a custom project, and therefore Avant Gardenia does not offer packages or set pricing as all components are individually designed for you according to your style, vision, and budget. Fill out an inquiry form here to schedule a design consultation where we will discuss your style and vision, look though photos, choose decorative items, and review various design concepts that may fit within your target budget. Your overall investment will be comprised of the cost of your designs, sales tax, and labor/service fee.
Yes! In order to further enhance your floral designs, you may choose from a variety of chic décor items rented through Avant Gardenia. Some options include: many decorative candleholders at differing heights; decorative votive candles; gold/silver/mercury glass/clear vases and compote bowls; a variety of tall vases and vessels; chuppahs; many ceremony structures including a floral hoop, … and, and, and. Following the event, while you're basking in wedded bliss, our breakdown crew will return to retrieve your rental items. It's that easy.
How many weddings will you produce on one day?
Avant Gardenia will produce no more than two weddings per day in order to ensure our clients are provided with the highest level of attention as well as adequate staffing. Depending on the size of an event and volume of décor, there may be dates we close beyond one wedding.
Have you ever done a wedding at my venue?
Most likely, but if not, you shouldn't worry. As a professional floral design company, we are sure to communicate with venue coordinators prior to the event. We confirm load-in/load-out timelines and procedures, insurance, and any other guidelines specific to each venue.
Can you explain your labor charge/service fee and what it entails?
Proper staffing is absolutely crucial in the ability to efficiently produce an event and provide the high level of service you expect and deserve on your wedding day. The labor/service fee is a percentage of the floral subtotal that may vary for each wedding depending on the size and level of installation services required to properly execute it in the allotted amount of time. "Labor" represents the amount of time and staff required to produce your designs from the moment the flowers arrive in boxes at our studio days before your wedding, to the breakdown and rental item retrieval following your event. It encompasses the processing of the flowers when they arrive, the large amount of hours it takes to produce all the floral designs and prep your rental items, as well as your wedding day team dedicated to transporting the flowers to various locations, lifting heavy objects, successfully executing your floral installations and table styling, performing room flips, and providing breakdown service. Be sure to check out the photo timeline of our process and more in-depth descriptions that will educate you on what the labor charge includes here.
Are you able to provide lighting/draping/linens/chairs/custom dance floor covers, etc. if needed?
Absolutely. Avant Gardenia is able to provide any décor elements needed in order to execute your vision. We believe that any of these options are a worthwhile investment and can be a perfect partner for your floral designs and contribute to an incredible, cohesive overall look. If you wish to explore any, we can discuss it in your initial consultation or anytime during your planning process.
You're located in the suburbs; do you do weddings in Chicago? Will you travel out of state?
Regularly! As a seasoned event floral design company, Avant Gardenia is familiar with and has produced weddings at most all venues in downtown Chicago. Additionally, a benefit of booking Avant Gardenia for a city wedding is the 2% savings in sales tax you will enjoy!
The Avant Gardenia team is also able to travel anywhere in the United States or globally. We can coordinate and work with suppliers in any location in order to provide gorgeous floral designs for out of town events. Rest easily knowing that a team you trust is able to produce all the pretty details.