Chicago Wedding Floral & Event Design Company
It's imperative to choose an experienced event design company whose style and taste you can trust. Avant Gardenia officially launched in 2010 for a new generation of clients seeking a more custom and unique approach to wedding floral design. Events are our passion, and we pride ourselves on exquisite taste, attention to detail, and using only the finest, high quality blooms from all over the world. What makes Avant Gardenia special is our willingness to truly listen to and understand our clients as well as our ability to accurately translate each unique style into sophisticated floral designs and décor. We believe you deserve a stress-free experience and memorable beauty from beginning to end.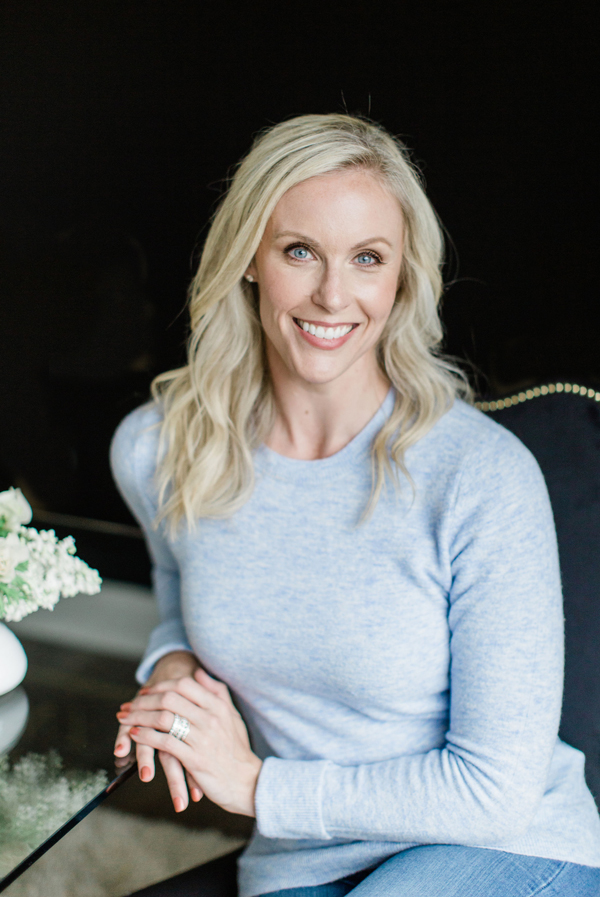 A keen eye for design runs in my blood. I am fortunate enough to have learned everything from the best: my grandparents. Their suburban flower shop, family owned and operated for 35 years, seemed like the perfect place for a creative teenager needing a job. If you were ever lucky enough to meet my grandma, Pat, she inevitably told you the story of my first day and how she felt I "was a natural". At their shop, I designed for nearly a decade, through high school and college until their retirement. I learned to partner the certainty of skill with a hint of the unexpected; little did I know at the time, that was the foundation for my future.
I'm not that girl who always dreamed of having her own floral business. I'm definitely type-A, I love to create (anything), I have a very discerning eye for detail, crazy intuition, and I always think of the big picture… but Avant Gardenia just sort of happened. I started by doing the floral for a few friends' weddings simply because I knew how. It was so enjoyable to be able to share my natural abilities in order to bring a décor vision to life for such an important and meaningful day. It was then that I realized the niche of wedding & event floral design and how I was able to create a unique experience that is different from a retail florist. 
Avant Gardenia is a play on words. The term 'avant garde' means original, innovative, inventive… (truly understood thanks to Project Runway episodes circa season 1). 'Gardenia' came to mind because they were my grandma's favorite. I remember her always making a gardenia corsage for Easter and Mother's Day; she loved the smell. So the name "Avant Gardenia" has special meaning as it bridges past and present- who I learned from and what my company strives for.
With so many of the large-scale design companies, it's very typical that the person with whom you discuss and place your very personalized order is actually NOT involved in all of the design execution. Wait, what?! Yes, it's true… a dirty little secret. This is where my type-A/perfectionistic approach works to our clients' advantage. After all, since what we do is art, so much can get lost in interpretation. I am a very hands-on owner who is heavily involved in every single design to be sure our clients receive the look they have been expecting and envisioning. Now, here we are in our thirteenth year, and I am so humbled by our growth and success. I am immensely grateful for all of our clients and their trust in our talents.
The Avant Gardenia team is second to none. It is comprised of talented individuals who love event design, enjoy working with each other, and who are fiercely committed to bringing your beautiful event to life. They are stylish, detail-oriented, problem solvers who are well versed in all the curve balls a wedding setup can throw. Rest assured that no inexperienced people will handle even one second of your event because we leave nothing to chance, and neither should you. Because of the Avant Gardenia team, you can be calm and confident that everything will look stunning, and you and your entire family will be able to focus on enjoying every moment.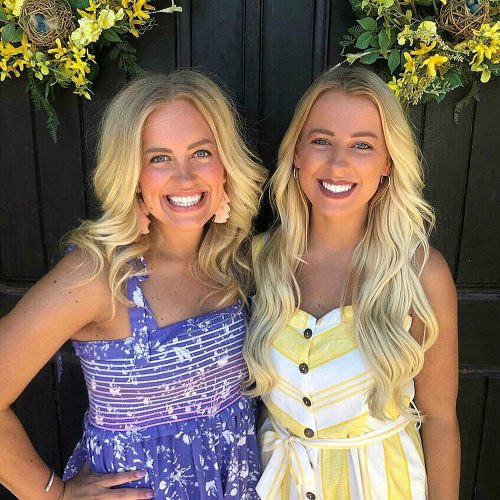 Kylie and Allie are our team leaders, each with 12 years of experience at Avant Gardenia. You will likely see one or both of these blonde babes leading a team and working hard to style your event. These ladies are smart, creative, have impeccable taste, and are devoted to making sure your event looks amazing!
"Hiring Jenna and Avant Gardenia was by far the single best decision I made in my entire wedding planning process (maybe even better than my choice of groom -- j/k -- that really is just a joke -- I love my hubby). But in all honesty, everything about working with Jenna was "the best." (1) Jenna has a great sense of style, a great eye for color, and a talent for innately understanding what you want, even if you're unable to articulate it yourself. It's like she got in my head, was able to pull out the details of what I was hoping for and looking for, and turned it into real life! (2) You get more than just a florist with Jenna. She'll help you with table linen colors and selection, chair rental, referrals for other vendors, etc. She even helped me pick the bridesmaids' dress color! (3) Her work is beautiful. Her flowers and design completely transformed the reception venue and made the evening a fairy tale. It sounds trite, but it's the truth, and I have no other words to describe the magic she brought to our wedding with her artistry. (4) She is exceptionally professional and always patient, even when plans are changing every 30 seconds. She took things in stride that would have really frustrated me. I'm both grateful and honored that Jenna and Avant Gardenia provided florals for our wedding. Her work created atmosphere and visual memories that we will treasure forever."
"Of all the florists who execute outstanding wedding & event floral in Chicago, Avant Gardenia is the best. Compared to other event floral designers, this vendor had the most professional and delightful working knowledge and dedication to my daughters wedding, especially since I was working with her long distance. Jenna went way out of her way to accommodate all requests, coordinate lighting, linens, etc., and deliver floral execution and pricing that was above expectation. In our opinion, there was no comparison to the other floral designers we met who are regularly used by many of the wedding planners for big events in Chicago. In fact, after spending time with some of the others, it was very noticeable to see the difference/advantage with Avant Gardenia. In the end, Avant Gardenia delivered above expectations and continuously respected the customer and the dollars spent on a large event in Chicago. This vendor stands above the rest."
Curating a Timeless Experience for your Guests
People never forget a special environment that's presented to them. Our floral styling and décor will instantly spoil everyone's senses; your guests will constantly compliment you on your impeccable taste. Who doesn't want to hear, "This is the most beautiful wedding I have ever been to!"? We'll make sure you do… repeatedly…